The classical way to install Drupal, is to download and install the latest Drupal Core from drupal.org. These official releases come bundled with a variety of modules and themes to give you a good starting point to help build your site. Drupal core includes basic community features like blogging, forums, and contact forms, and can be easily extended by downloading other contributed modules and themes.
http://drupal.org/project/drupal
If you want to save some time, I recommend you to get familiar with the Drupal Distributions. Distributions provide site features and functions for a specific type of site as a single download containing Drupal core, contributed modules, themes, and pre-defined configuration. They make it possible to quickly set up a complex, use-specific site in fewer steps than if installing and configuring elements individually.
http://drupal.org/project/distributions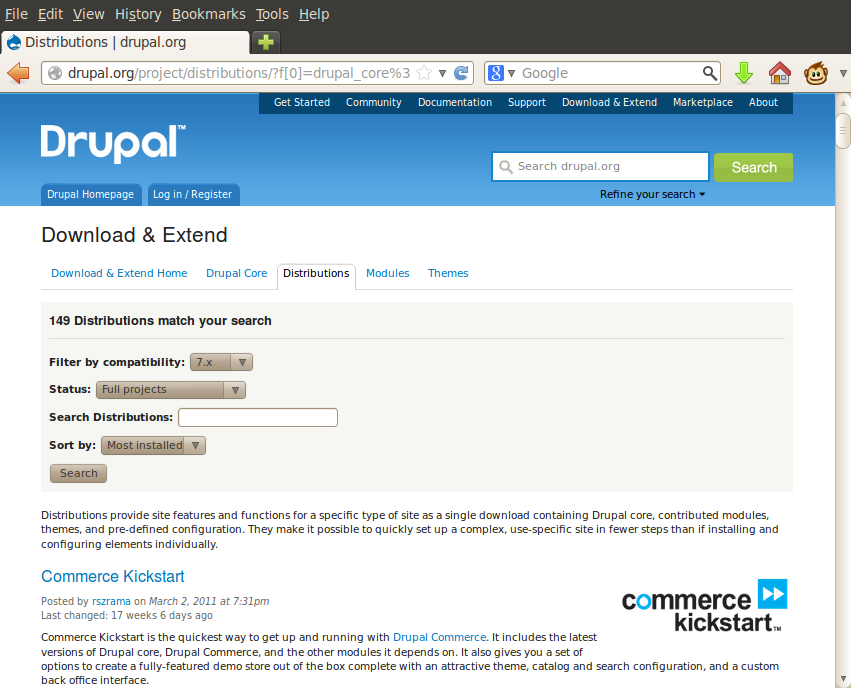 Read more articles